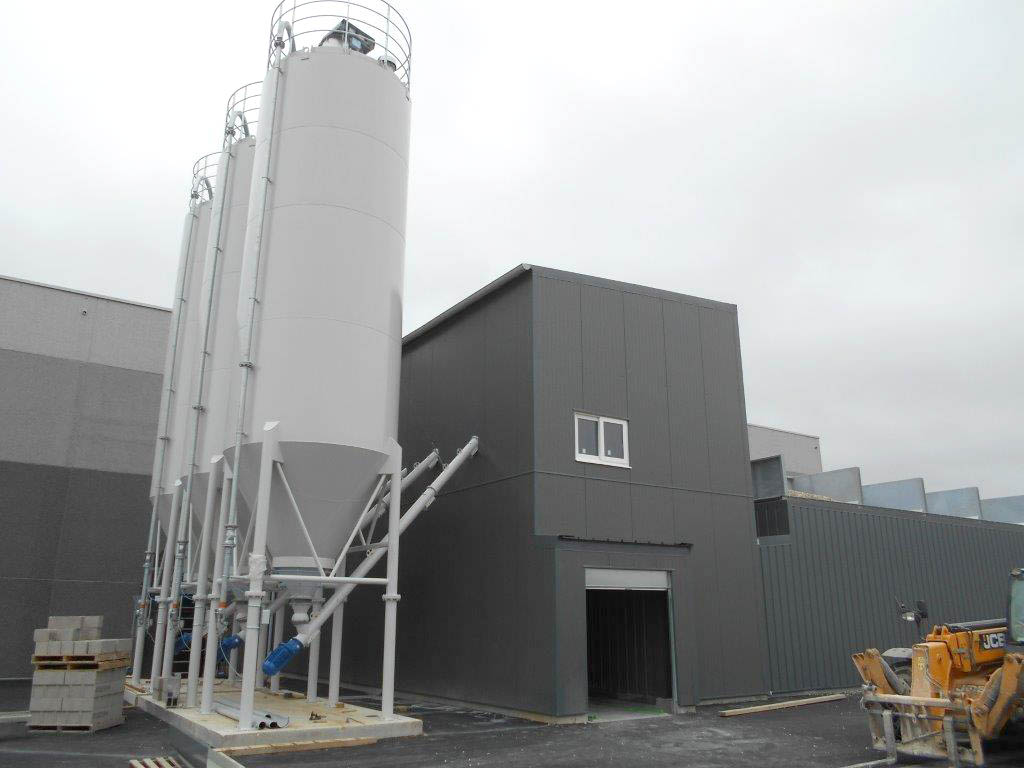 Horizontal precast concrete plant with in-line hoppers in Saint-Aubin Sur Gaillon.
13 September 2019
Client: SPL
Year: 2018
Description:
a 24m3 truck discharge hopper, a 80m 250T/h conveyor, a distribution conveyor (by rotation) that allows the 4 aggregate bins to be filled (375T total), a dosing and weighing system linked to a 2m3 planetary mixer. Aconcrete bin filling station and 3 cement silos 78m3 each.
Constraints imposed by the client:
The conception of the new concrete plant had to take into account the new factory with its constraints.