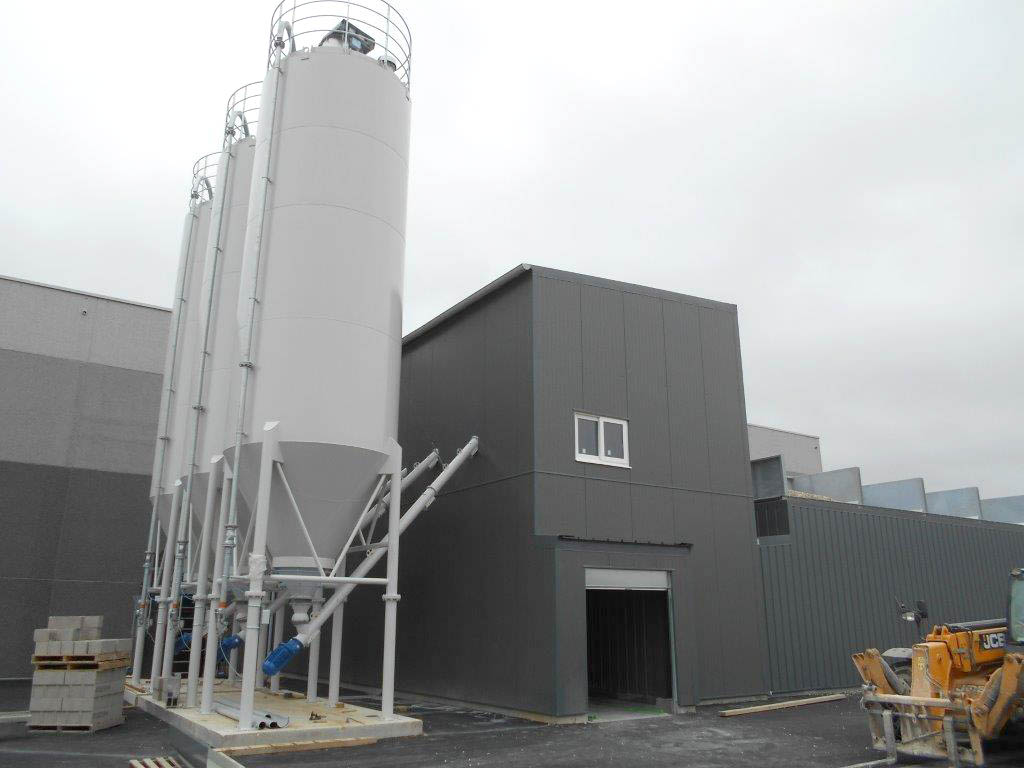 Horizontal precast concrete plant with in-line hoppers in Saint-Aubin Sur Gaillon.
13 September 2019
Retrofitting of a ready mix concrete plan in Lescar.
Client: Béton Contrôlé du Béarn (Groupe Daniel)
Description: Supply and construction of a new hopper tower (?) with 6 bins (2 for sand and 4 for gravel), including the mixing unit with a new mixer similar to the old one.
Year: 2019
Constraints imposed by the client:
Maximum 4 weeks of production shutdown
The ground space for the on-site operation was minimal
The new solution had to be similar to the old one but with maintenance improved in term of cost, time spent and frequencies of intervention.
Taillefer's solution:
Optimized engineering and conception with fully galvanized structure in order to maximize the lifespan and on-site construction eased by design.